Our Story
Jerusalem Township's story begins in 1893 and is set in the northwest portion of Ohio where parts of the Great Black Swamp still exist today on the shores of Lake Erie and Maumee Bay. The Great Black Swamp was first settled in 1860 and is known for its dark, rich soil, dense forests, migratory birds, and wide variety of plants, butterflies and wildlife. The area offers some of the finest outdoor recreational activities in Ohio.
Visitors to the area can experience diverse coastal environments including some of the best Black Swamp marshes in NW Ohio.  Jerusalem Township is considered by some to be the Warbler Capital of the World. The area is also considered to be the Walleye Capital of the World  and is teaming with walleye, perch and small-mouth bass. If you are a birdwatcher, fisherman or hunter, this area provides migration, resting and feeding places for birds, wildlife and fish. There are walking, biking and hiking trails for your enjoyment. Our township is a wonderful place for clean family fun.
Clearing the Great Black Swamp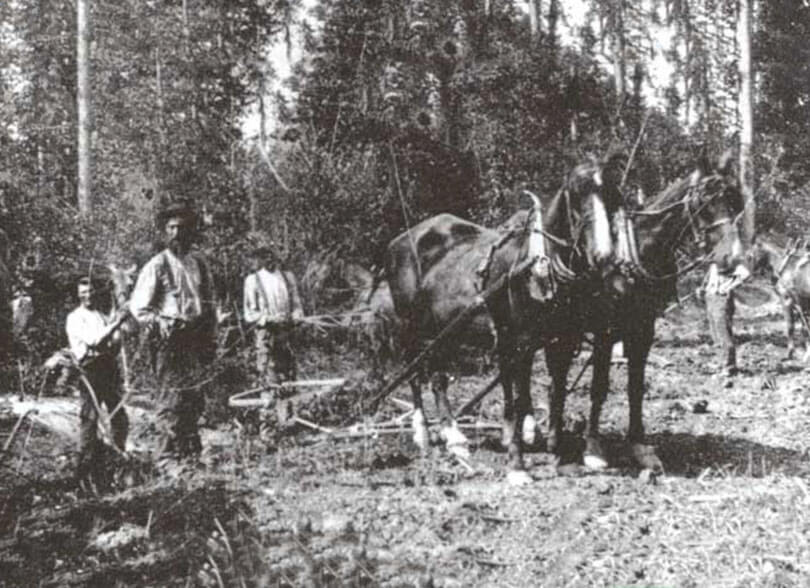 The Great Black Swamp Reclaimed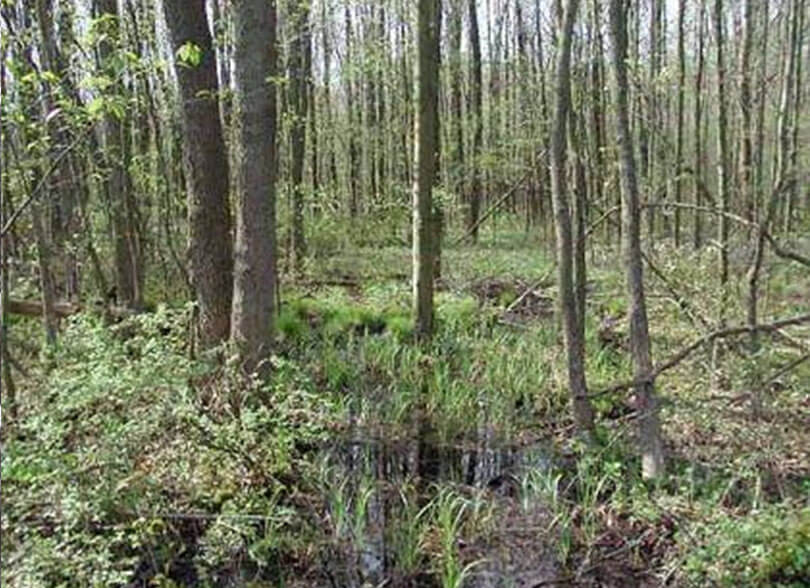 The History of Jerusalem Township
Jerusalem Township land area is bordered at the north by Lake Erie and Maumee Bay. It is part of the Black Swamp and in early times the land was covered with valuable timber such as: oak, walnut, hickory, ash, and elm. The soil was fertile but swampy. The earliest known inhabitants were members of the Erie Indian tribe. In the seventeenth century there was much fur trading between the Indians and French.
From 1837 to 1893, Jerusalem Township was part of Oregon Township. Dense forests and swamps covered the land with little development until 1860. Evidence of Ottawa Indian burial grounds and French hunters and trappers was found in the area. During the late 1800's, a number of families moved into what came to be known as Jerusalem Township. They engaged mainly in fishing, hunting, and trapping. Because the narrow roads were nearly impassable due to the mud, these people often traveled by boat to Toledo with their furs.
The first settlement of any size began when Eber Brock Ward, a Detroit businessman, purchased about 9,000 acres near the mouth of Crane Creek. EB Ward built Wards Canal, a shipyard and sawmill. Trees were cut, lumber milled, and ships built to transport lumber out through Lake Erie.  A blacksmith shop was started as well as a stave mill and attracted many families. The village of Shepherdsville was established, but when a request for a post office was made, they were told there was another Shepherdsville in Ohio. Consequently, they changed the village name to Bunno after a resident of the Ottawa Indian Tribe. (Later the spelling was changed and Bono was established.)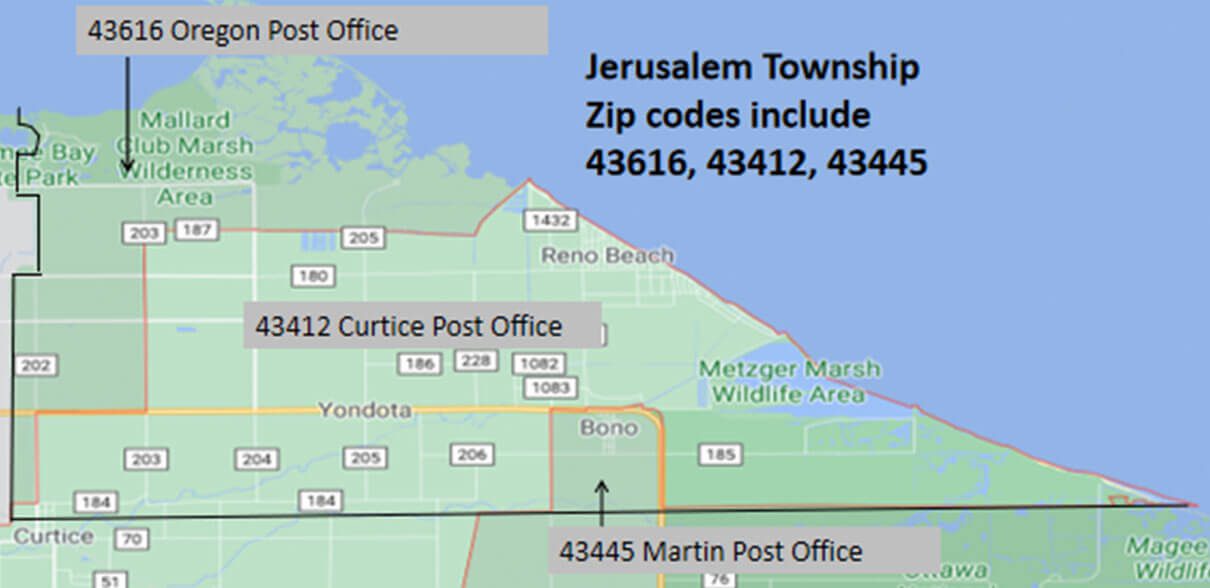 On March 10, 1893, a request was granted to divide Oregon Township and the eastern part became Jerusalem Township. Three township trustees were elected. At that time there were two small villages located in the township: Shepherdsville (later renamed Bono) and Yondota, located several miles to the west of Bono. Bono is still present today, but Yondota no longer exists. The town of Curtice, located on S. North Curtice road near Brown Road, resides partly in Jerusalem Township (Lucas County) and partly in adjoining Ottawa County.  Jerusalem Township residents are currently served by 1 of 3 post offices with residential addresses of Oregon, Martin, and Curtice.
The first town hall was constructed and put into use in April 1902. It was located on Jerusalem Road (Route 2). The original building was used until 1947 when a new fire house was completed on the same site. The original Town Hall building still exists but was moved to a farm adjacent to the Fire Station to serve as a storage building (now owned by Bench Farms). The township hall is located behind the Fire Station.
Subdivisions: During the early development of Jerusalem Township Shepherdsville (now Bono) was the first subdivision in JTWP. After a period of time Reno, Howard, Ingraham, and Curtice Gardens subdivisions followed. George A. Howard bought 1,485 acres of marsh land and 2 miles of sand beach known as George A Howard Farming Company (Howard Farms) The first Howard Farms subdivision bears a French influence with road names including La Fontaine Dr, Bayonne Dr, Lagoon Dr, and Marais Dr (Marais means Marsh in French).
In 1899 Henry Reno bought the Wards Mill and in 1902 bought 900 acres of land including 40 acres (Niles) along the lake (known as Old Reno) divided them into 1/4 acre lakeside lots, including Reno Lakeland Beach, Reno Beach Lands, Reno By the Lake, Reno Gardens, and Reno Farms. The Reno Amusement Company was formed and developed facilities on the lake. A sandy beach was kept clean and residents enjoyed boating, swimming. Space devoted to picnic benches where people brought basket lunches. In 1921 a 400 acre Golf Course was developed and each lot owner was given a membership ticket to play. Major flooding took place in 1943 no efforts was made to continue the Reno Amusement Park facilities and the Golf Course was shut down in 1945.
State Park: Crane Creek State Park opened in Jerusalem Township opened in 1951 with sand beaches for swimming and picnic facilities. The entrance is in Ottawa county off SR 2. Today Crane Creek Estuary Trail in JTWP is accessible but the Beaches are closed to swimming. Maumee Bay State Park is built on the site of the former Niles Beach, a community of vacation cottages that was devastated in a 1972 storm and never rebuilt. Today, offshore breakwaters protect the beach. Maumee Bay officially became a state park in 1975 and the Lodge Golf Course and Cabins are all in Jerusalem Township.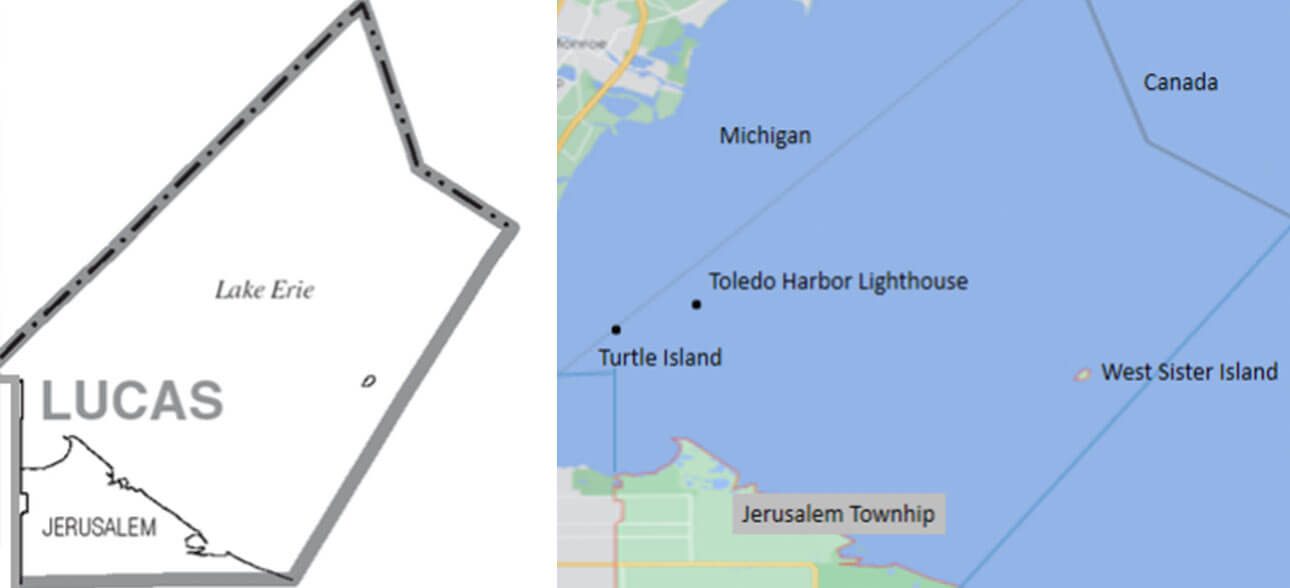 Jerusalem Township consists of 34 square miles of land and 216 square miles of water that including the Turtle Island Lighthouse, West Sister Island Lighthouse and the Toledo Harbor Lighthouse. Because of the swampy nature of the land, drainage has always been a problem. There are drainage ditches located beside many of the roads in the area. These were dug both to drain the farmland and also to build up the roadbeds. Two creeks, Cedar and Crane, flow through the township in a northeast direction into Lake Erie.
Jerusalem Township today is predominantly a quiet bedroom / agricultural community. The Township is home to the New 1,000 acre Howard Marsh, 1,336 acre Maumee Bay State Park (home of beautiful Lake Erie public beach), 558 acre Metzger Marsh, 2,630 acre Cedar Point National Wildlife Refuge, 402 acre Mallard Club Wildlife Area, and part of the 182 Acre Ottawa Wildlife Refuge totaling an impressive 6,108 Acres. Jerusalem Township remains a quiet pastoral township with the added attraction of its location on the shores of Maumee Bay and Lake Erie, providing the outdoor enthusiast with many fishing, bird watching, and hunting opportunities.