Mark Sattler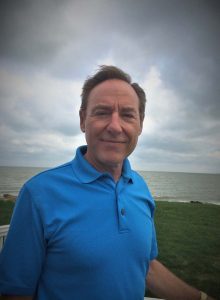 In August, 2018 Mark was appointed as township trustee to serve the remaining unexpired term vacated by the loss of Joe Kiss. In November, 2019 Mark was elected for the 2020 – 2023 term by the Township residents.
Mark and his bride Corrine have been happily married since 1980. They moved to Jerusalem Township in 2012 when they became "empty nesters". They have three adult sons; Michael (Amanda), Andrew, and Jonathan as well as two grandchildren; Noah and Jude.
Mark earned his Bachelor of Science degree in Radiology and Health Management and his MBA in Finance from the University of Toledo. Following a 40 year career in radiology, healthcare finance, and healthcare administration, Mark retired from healthcare at the end of 2016. He now devotes his time to his family, various ministries, boards, and serving the community. He is an active member of Prince Of Peace Lutheran Church in Oregon. He serves as Chairman of the Board for ProMedica Federal Credit Union. He is also on the Board of Trustees of Church Doctor Ministries. Mark's hobbies and interests include spending time with family, boating, fishing, kayaking, and reading.
You can reach Mark by calling the township office at (419) 836-8921 or on his cell at (419) 699-7723.
David Bench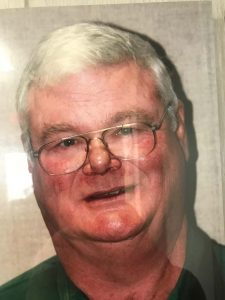 David is a lifelong resident of Jerusalem Township and is currently serving his second term as a Jerusalem Township Trustee.  He is married to Cindy and they have 3 children; Kurt (Corinna), Arik (Beth), and Heidi (Derek Meyer) and are grandparents to Caleb, Ethan, Jed, Arianna, Josiah, Elias and Nora.  David has a faithful golden retriever side-kick named Peaches.
He is a graduate of Clay High School and Owens Community College with an Associate Agricultural Degree.
David is a farmer and is involved in many organizations such as the Farm Bureau, Ohio Floral Association, Maumee Valley Growers, Perennial Plants, Nation Federation of Independent Business, Ohio Ecological Food and Farm Association, and the Ohio Farmers Union.  David is a member of St. Peter's Lutheran Church and involved in various church ministries. In his spare time, David enjoys Scuba Diving which includes looking for mermaids.
You can reach Mr. Bench by calling the township office at (419) 836-8921 or on his cell at (419) 654-9443.
Beau Miller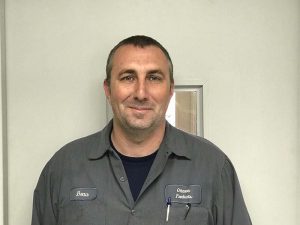 Beau Miller lifelong resident of Jerusalem Twp. currently serving his first term, He is married to Dana for 16 years and they have two children Charlie and Emma who both attend Oregon City School.
He is a graduate of Clay High School and a past member of the Jerusalem Twp. Fire Department. He enjoys watching his kids play sports spending time with his family camping, hunting & fishing on Lake Erie.
He is a private business owner at Ottawa Products Company located in the township where they produce bolts and metal stampings for the heavy truck and off-road equipment.
Trustee Meetings
Meeting dates are the 2nd and 4th Tuesday of each month at 7:00pm in the meeting room of the township complex.