Joseph Kiss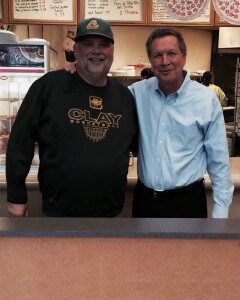 is currently serving his second term as an elected township trustee.  Joe is a 1984 Clay High School graduate who then attended the University of Toledo where he studied marketing.  Joe was raised in Oregon, Ohio, before relocating to Jerusalem Township in his adult years.
The father of three sons, Joe is married to the former Jennifer McCloskey and they are members of St. Jerome Parish, Walbridge. He is active in the Jerusalem Recreation Department and has been a coach for many years.  Joe has also coached football at Eisenhower Middle School. He is currently the head coach of the Oregon Middle school program
A private businessman, Joe is the owner of the Maumee Bay General Store located on State Route 2 at North Curtice Road.  Along with the general store, Joe operates two other businesses at that location, Joe's Pizza & Kitchen, and a Subway franchise.  The three ventures employ 32 people in the township.  Joe is also a licensed Realtor with Danberry Realty in Oregon. Known for being an outdoorsman and conservationist, Joe is also a member of Ducks Unlimited.
Joseph Kiss believes in fiscal accountability in government and is an advocate for governmental transparency.  Joe Kiss' current four-year elected term as trustee expires at the end of the year 2015.  You can reach Joe Kiss by leaving him a message at the township offices at (419) 836-8921 or on his cell at (419) 466-9754. His current term expires in 2019.
David Bench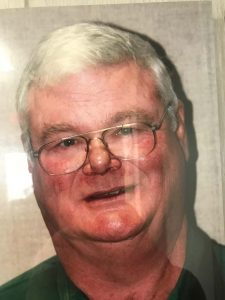 David is a lifelong resident of Jerusalem Township and is currently serving his second term as a Jerusalem Township Trustee.  He is married to Cindy and they have 3 children; Kurt (Corinna), Arik (Beth), and Heidi (Derek Meyer) and are grandparents to Caleb, Ethan, Jed, Arianna, Josiah, Elias and Nora.  David has a faithful golden retriever side-kick named Peaches.
He is a graduate of Clay High School and Owens Community College with an Associate Agricultural Degree.
David is a farmer and is involved in many organizations such as the Farm Bureau, Ohio Floral Association, Maumee Valley Growers, Perennial Plants, Nation Federation of Independent Business, Ohio Ecological Food and Farm Association, and the Ohio Farmers Union.  David is a member of St. Peter's Lutheran Church and involved in various church ministries. In his spare time, David enjoys Scuba Diving which includes looking for mermaids.
David's current term as trustee expires at the end of 2021.  You can reach Mr. Bench by calling the township office at (419) 836-8921 or on his cell at (419) 654-9443.
Beau Miller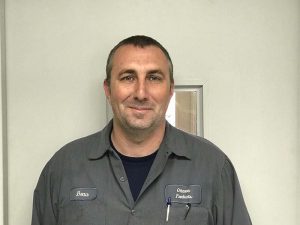 Beau Miller lifelong resident of Jerusalem Twp. currently serving his first term, He is married to Dana for 16 years and they have two children Charlie and Emma who both attend Oregon City School.
He is a graduate of Clay High School and a current member of the Jerusalem Twp. Fire Department. He enjoys watching his kids play sports spending time with his family camping, hunting & fishing on Lake Erie.
He is a private business owner at Ottawa Products Company located in the township where they produce bolts and metal stampings for the heavy truck and off-road equipment.
Trustee Meetings
Meeting dates are the 2nd and 4th Tuesday of each month at 7:00pm in the meeting room of the township complex.
Resources